Shinko Viet Nam
SHINKO VIETNAM
Kuraray Corporation was established in 1926 with the aim of commercializing synthetic rayon, which was an advanced technology at the time. After World War II, in 1950, we commercialized Polyvinyl Alcohol PVA fiber for the first time in the world, under the brand name KURALON TM. t is the first synthetic fiber invented in Japan, leading the way in the synthetic fiber industry for COLOR TILES in Japan as well as worldwide. https://www.kuraray.com/
DNT DAI NIPPON TOKYO Corporation was established in 1929. Is the largest multi-industry paint corporation in Japan. With more than 50 years in the paint industry, supplying mainly for the construction industry, shipbuilding industry, automobile industry,… DNT paint has been used for many large projects in Japan. Therefore, the paint quality has been tested and widely used in Japan. https://www.dnt.co.jp/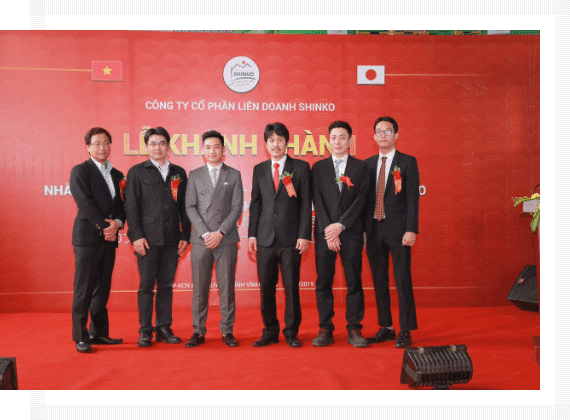 After many years of cooperation in research and hard testing of engineers, the largest supplier of construction materials in Japan in the fiber concrete industry, special coating for fiber concrete color tiles. . We have also launched a new product line with features that overcome the disadvantages of products currently on the market.
SHINKO color tiles have reached the standard ISO 9001:2015 quality management, designed to withstand all harsh conditions of climate change, against the wear and tear of time. We always put the environment and human health first, the investment in modern technology, the use of quality raw materials, clear origin to meet all the requirements of ENVIRONMENTAL FRIENDLY AND SAFETY FOR USER.
SHINKO Color Tile products are distributed nationwide through more than 500 agents and distributors. In addition, the company also has a team of skilled consultants and construction workers, meeting the set technical standards, bringing sustainability and savings to your project. With the motto of prestige and quality as the first, the company always tries its best to meet the strictest requirements of customers. We look forward to receiving your patronage. Sincerely thanks!